Since 1978, Newton-Evans has been conducting business-to-business survey research for both multi-client and proprietary studies focused on energy industry automation, information technology, and infrastructure topics such as Smart Grid,  or more appropriately, grid modernization. The firm also provides business consulting services for clients in the computer, communications, control systems and engineered products areas that serve electric power utilities as a vertical market segment.
While continuing to serve a broader energy industry audience, including gas, oil and water industries, Newton-Evans Research Company has developed a special long-term focus on the worldwide electric power industry. Newton-Evans is recognized as a world leader in the technical marketing research of the electric power delivery industry's use of computers, communications, control systems, and technical infrastructure equipment and products.
A majority of the company's business is in the conduct of contract research programs, consulting services and market planning services. Newton-Evans provides marketing  studies, consulting services and opportunity assessments to companies in the power delivery equipment manufacturing and automation-related systems and services community. The company has also developed a strong consulting practice among value-added resellers, systems integrators and technical consulting organizations. These clients, in turn, provide their products and services to utilities, pipelines and industrial customers.
Please note that Newton-Evans abides by the very strict respondent confidentiality directives issued by the Council of American Survey Research Organizations.  The CASRO code of standards and ethics can be found here:  http://www.casro.org/pdfs/10CodeOfStandards.pdf
Please give us a call and let us know how we can assist you with your marketing efforts and market understanding of electric power grid modernization around the world. Call +1 410 465 7316 for more information, or send an email to info@newton-evans.com. Thank you for your interest in our research programs and publications.
Professional Association Memberships
Newton-Evans Research Company is a member of the American Marketing Association (AMA), The Council of American Survey Research Organization (CASRO), the Institute of Electrical and Electronics Engineers (IEEE), CIGRE,  and the Utilities Telecom Council (UTC). Newton-Evans Research is an associate  member of NEMA, the National Electrical Manufacturers Association (www.nema.org)
Newton-Evans also retains membership in the American Water Works Association (AWWA), GITA, World Energy Council, and EURELECTRIC.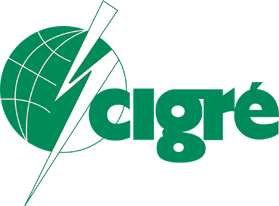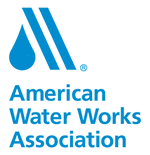 Company Strengths
Celebrating nearly 40 years in business.
World-renowned research reputation in the electric power delivery automation and infrastructure studies fields.
Highly satisfied, long-term customer base – mix of world's largest industrial and technology firms to recent start-up organizations and 25 of the TOP 100 utilities.
Business partnering relationships with several international companies. Newton-Evans Research surveys can be translated into 30 major languages for use in any global research programs.
Newton-Evans offers a unique working relationship to management consulting firms, affording the title "The Consultant's Consultant" for energy-related research services.
From the Wall Street Journal to Business Week to national trade publications, Newton-Evans studies have been quoted or used as the basis for scores of energy industry and control systems articles for over 36 years.
The company publishes several market studies and reports each year, in addition to undertaking from 10-20 major client specific assignments and 30-40 "quick" studies.
Company's Internet site (www.newton-evans.com) is visited by thousands of utilities and energy related companies from 25-30 countries each month.
Key Personnel
Charles W. Newton, President, Newton-Evans Research Company.
A graduate of Fordham University (BA, Economics) and Loyola University of Maryland (MBA, Marketing), Chuck has been a 40 year career-long researcher of information technology products, markets and trends. Since 1983, that research commitment and organizational work effort has been focused on the world's electric utilities and energy pipelines. During the 1992-2013 periods, Chuck has worked in more than 40 countries meeting with leading utilities, systems integrators, management consultants, and energy IT suppliers to conduct market and product research, as well as to provide briefings and training on infrastructure, automation and information technology issues.  Chuck is an active contributor to the IEEE Power Engineering Society and to various  CIGRE working groups.  More details can be found on LinkedIn.
Jeffrey C. Gerhold, Supervisor of Research and Interviewing Services. Jeff, a graduate of Yale University, had been with Newton-Evans Research since 1991.  Jeff conducted primary telephone research interviews with utility managers and senior operations and engineering personnel on a wide range of technology topics. Jeff was also responsible for conducting research with utility trade associations and contributing to survey design. Recently, Jeff was project manager for the company's very successful study of substation automation, which resulted in the publication of a four-volume series of reports. Jeff had been manager of client interviewing projects completed for Alstom Grid, Idaho Power, GE Energy, ABB, Siemens Energy, Consolidated Edison, IBM, Advanced Control Systems and Hewlett Packard.  Jeff retired in mid-year 2013.
Charles Lidard, Senior Research Associate. Charley graduated from Johns Hopkins Evening College with a degree in Mechanical Engineering. He joined Newton-Evans in January 2003 after retiring from Constellation Energy Group (Baltimore Gas and Electric) with over 36 years of service. At BGE, Charley held management positions in distribution planning, engineering, and resource management. He also developed relationships with the management of many large industrial and commercial customers and assisted them through the state of Maryland?s first phase of electric deregulation. Charley has conducted research interviews with various levels of utility personnel on issues involving SCADA, EMS, DMS and transmission activity. He was the project manager for report on performance-based rates for U.S. electric utilities and for the 2011 study of Smart Grid-Reality Check.  Charley is the project manager for most domestic study programs.
Elizabeth Forrest, Business Development and E-Marketing. A graduate of Clemson University, Elizabeth Forrest began her career as a Marketing Specialist with Newton-Evans, where she worked for two years before relocating to Atlanta, Georgia, then to Milan, Italy and currently resides in West Hartford, Connecticut. After a three-year hiatus from the company, Liz rejoined the company in 2004 on a part-time basis as a business development specialist and research writer specializing in writing and editing supplier profiles.
Eric M. Leivo, Senior Survey Design and Operations Manager – Database Administration. Eric joined Newton-Evans in the fall of 2005 as an International Contact Consultant. A graduate of the University of Maryland, Baltimore County, Eric's responsibilities include data management, website management, report writing, statistics, infographics, graphic design & standardization for Newton-Evans reports.
Khristina Newton – Research Specialist. Khristina joined the staff of Newton-Evans Research in 2010, after several years in the retail banking industry.  She brings a strong knowledge of secondary research techniques, and has been active in gathering background utility insights for senior staff members, and has been responsible along with Liz Forrest for company profiles used in Newton-Evans reports.
Newton-Evans Research Company Clients
(The following list is a representative mix of clients purchasing research reports and/or consulting services in a typical year)
ABB
Accenture
Advanced Control Systems
Avistar
Bain & Company
BGE
Basler Electric
Beckwith Electric Company
Black and Veatch
Booz & Company
Booz Allen Hamilton Inc.
BP Global
CG Global
China Light and Power
CISCO Systems
Commonwealth Edison
Consolidated Edison
Cooper Power Systems-Eaton Corp
Digitalogic
DNV GL (KEMA)
Doble Engineering
Eaton Corp
EFACEC Sistemas de Electrica
Elster
Emerson Process
EPRI
G&W Electric
GE-Alstom
Harris Corporation
Hewlett-Packard Company
HICO America
Hitachi
Hubbell
Hydro Quebec
Hyosung
IBM
Idaho National Labs
Intel
Invensys
Itron
JDSU
Joslyn Manufacturing
Kansai Electric Power
Kinectrics
LeT Systems
Lockheed Martin
LS Industrial
Magnatek
MehtaTech
Microsol Ltd.
Mitsubishi
Motorola
Nexans
NovaTech
NR Electric
Oracle Utilities
Open Systems International (OSI)
Pacific Gas & Electric
PacifiCorp
Pennsylvania Power & Light
Portland General Electric
PowerSense
Prolec
PRTM
Qualitrol
Reliant Energy
S&C Electric
SAIC
Sandia Labs
SATEC
Schneider Electric
Schweitzer Engineering Labs. (SEL)
Sensus
Siemens Energy
SNC Lavalin
Space Data Corp
Subnet Solutions
Telvent
Toshiba
TransEnergie
Trench Ltd.
US DOE
Vizimax
Zhone
ZIV