Guest Article contributed by Paul Leufkens
We read with much interest "T&D Testing Topics" about the role and importance of lab and field testing to the electrical power industry. When Chuck published this recently as part of reviewing 2015 activities he described many different test activities by various organizations with very diverse purposes. From there now we want to look ahead to the testing areas in which we expect significant change and rapid development in 2016.
Utilities need remaining life assessment methods and better targeted maintenance programs based on testing experience. Considering integration of renewables, local testing of an integrated system has to be addressed. Another challenge is how to transform Big Data provided by new Smart Grid applications to good use and better Asset Management.
Manufacturer's intentions with testing
First, let's clarify that the "testing" examined in this context is budgeted testing on equipment for Transmission and Distribution (T&D) grids, rather than the routine tests that are part of a regular manufacturing process. There are many reasons to undertake and invest into these programs: safety, reliability, liability, performance, compliance to standards and regulations, life expectancy of assets, functionality and more.
Traditionally manufacturers of switchgear, transformers, cables etc. need certification. Type-test certificates show compliance with IEEE ANSI or other internationally recognized standards. This is desirable for market introductions and subsequently may be required for larger international tendered projects. Certificates can cover risk and liability, although that's considered more outside than inside the US.
Vendors can have many intentions with testing. First there is the verification of new designs and functioning of prototypes at the end stage of product development. When there is a significant change in standards, type tests must be renewed, as was the case recently when requirements for Internal Arc resistance became stricter. Safety testing is fundamental and, together with its traditional UL listing, has become essential for commerce: the demand chain ceases to function without it.
Modern development of newer technologies faces banks or other investors who want independent evaluation and proof of reliable and expected performance for instance of solar PV modules or BESS.
It is remarkable that sometimes a manufacturer pushes more severe requirements for a test program than the standard demands, but it happens. We saw that for instance a few years ago with such a seemingly end-of-development product as glass chain insulators: in this instance a manufacturer created a competitive edge by distinguishing itself from the competition.
Utilities' testing needs
All of these are motives to test, seen from manufacturer's point of view. Grid operators have their own needs regarding testing. Their primary interest is to offer a maximally available top-functioning network at minimum costs. Asset Management (AM) is the name of the game and that means maximizing the lifetime of assets, preventing outages and other disturbances and optimizing the maintenance effectiveness and efficiency. Of course NERC compliance is a minimum requirement. In addition to this, utilities obtained a newer role: to interconnect renewables and Energy Storage Systems (ESS – implying power electronics controlled devices), of course safely and securely into the grids, in spite of the fact that so much is still unknown about life time performance and efficiency of these technologies nor how they combine with traditional generation and T&D systems. Additionally, since Katrina and Sandy utilities have to provide a proper response and demonstrate resilience to abnormal weather conditions. Too often such events are claimed to be an act of God, whereas in many case weather related outages are avoidable in a tight quality assurance system of the equipment out there in distress.
The first part of AM, acquiring new material, is largely covered by global industry standards, manufacturers' type-tests, and effective commissioning tests. The reliability of the assets during usage, is dependent upon their age, conditions on the moment of purchase, specific wear and tear, weather circumstances at their location, and the maintenance in the field. So far field testing consists mainly of oil measurement of transformers, some lubricating and mechanical maintenance and a condition check on critical assets.
Utilities work continuously to leverage their assets. They are challenged to grow earnings even when they don't have corresponding revenue growth. Suddenly everybody is on his own here: no standards, only best practices; always under the strict and severe supervision of a Public Commission, while at the mercy of local circumstances and considerable history. So the question comes up: what field testing can be done to predict lifetime and support a maintenance methodology? And how can that testing program be put together to ensure an outcome of solutions and real data, leading to accurate conclusions about remaining lifetime of components and necessary efforts and investments into maintenance?
This problem may be the most urgent for utilities with an aged infra structure and for those who could not keep up the investments or accurate historical record, often due to mergers and other legacies. Investigation and meta-analysis of field test data is required to determine the factors that can predict remaining lifetime. Clear knowledge rules must be determined. Specific investigation has to be undertaken to discover insights that field testing can provide concerning weather resiliency of T&D components.
Utilities' considerations
What can be role of testing of aged components? In several cases, refurbishment and retrofit are a viable alternative to investment in new equipment, once a sample test of the refurbished asset demonstrates capability of starting a new life. In quite a few cases, experience shows that "vintage" equipment far exceeds its projected lifetime because at the time of its design, much more margin was put in the design than nowadays. Also smart use of (temporary over-) loading practices, e.g. dynamic loading of cables, lines, can be considered as an AM solution.
Condition monitoring and advanced maintenance strategies further re-inforce reliability. Reliability surveys on aged components, like the one recently carried out by Cigré on HV switchgear and power transformers can provide major input on failure modes at advanced age and can thus prioritize maintenance targets.
The rapidly growing Smart Grid applications create a challenge for utilities but also an opportunity. IT integration requires much effort, without always knowing what one can expect to achieve. Furthermore, the Big Data may be so large and complex that traditional data processing applications prove to be inadequate. Challenges include analysis, capture, data curation, search, sharing, storage, transfer, visualization, querying and information privacy. Now is the time to learn and to develop methods to use Big Data for effective AM.
A major issue here is the definition of "threshold responsibility". Who dares to switch off a key power connection when a software bleep tells you to do so? Based on what can we decide that the system generates the bleep? Is the probability of a false alarm not bigger than a real hardware malfunction?
The integration of renewables (including energy storage) currently provides utilities with a new concern. The first question is what requirements to put on the product when purchasing, as often this is a first generation product? Mostly no or inadequate standards are available. Utilities must make difficult choices between technologies that haven't yet the opportunity to prove themselves, or interoperability with the existing environment is questionable. For instance, it is not yet clear whether the best choice for storage is lithium ion or flow batteries. Testing technology needs to develop together with the technology itself but often it trails. Moreover, the multi-MW size of renewables makes field testing a technically and financially-challenging option, as it requires investment into installations with high power.
Part of the solution to these problems can be found in a "telescope" approach: test on a smaller scale what you can, and work as much as possible in modules. This way, only testing of the reliability of integrated modules is necessary. Two considerations arise. One is that proper functioning of power electronics is strongly related of interaction in an immediate grid vicinity. Power flow ripples and electromagnetic surges can get reactions dependent of a specific circuit in which an inverter is placed. This condition can only be tested at a specific location and at various loading conditions. The second problem is that proper functioning of inverters in the grid is highly influenced by their controls and software which again is a function of the local interaction with the grid. Development of proper test methodology is urgently necessary.
Conclusions
Asset Management is the biggest interest of all utilities: there is a critical need to find better methods of determination and assessments of the remaining life for existing equipment and development of advanced and targeted maintenance programs based on testing experience and condition assessment.
When considering the integration of renewables and energy storage, effective testing of the variability of equipment must be demonstrated, but especially testing of integrated systems locally needs to be addressed.
Big Data generated by the new Smart Grid applications need Big Effort to process, but will provide Big Opportunities for better Asset Management for utilities.
The year 2016 without question brings a demand for Market Research into the areas of field testing and the processing of its output into Asset Management programs.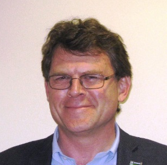 Paul Leufkens, President of the consulting firm Power Projects Leufkens, has 35 years' experience in the power sector. He has developed products for the T&D cable industry and for switchgear manufacturers. More recently, he has worked internationally in Business Development and Management for consulting and testing companies, including 13 years with KEMA in the Netherlands and in Chalfont, PA.
Involving support from a network of experts in related areas. Leufkens provides Consulting, Professional Services and Coaching in:
International business development and marketing,
Innovation of products, services and processes
Project and executive management
High voltage and power technology, components, engineering, and testing